Wan Chai, HK ---2019's Electronics Fair (Oct.13-Oct.16) is going to begin in the coming Sunday. Boly hunting camera family will welcome a batch of new 4G trail cameras on the fair. Our Booth is 3G-D01.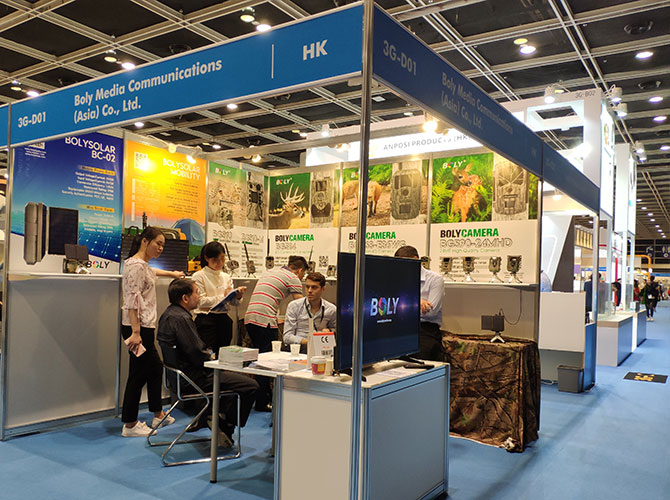 2019 is a harvest year for Boly's game camera family. MG984G-36M has been the only 4G game camera for the last two years, but now the situation changes. Distributors and users have more choices. The second half of the year Boly successfully launched at least three kinds of 4G wireless hunting cameras: BG668-E36WG, BG584 and BG310-M. From high-end trail camera to economical 4G game cameras, they satisfy various demands.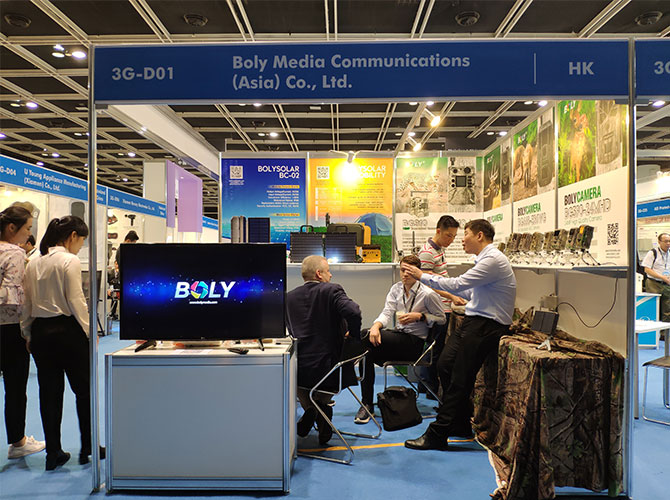 At the same time, Boly keeps on developing the Solar energy products. Besides BC-02, Folder and mobility will join the outdoor products family.
Boly is making every efforts to update the game cameras, from high quality image resolution to trigger time, to provide best service for distributors and users from all over the world. Coming to our booth to experience the excellent 4G hunting cameras!