Munich, Germany, May 15 – 17, 2019 – Boly Inc., a global high-tech company headquartered in Silicon Valley, is showing the latest CPV module – Tree 2.0 and offline power solution – Folder and BC-02 in Intersolar 2019 which is taking place at the Messe Munchen International.
Boly Inc has been focused on Concentrated PV module and portable solar solutions research since 2017. Now we have BC-02 and Folder launched on the market and 2.6 times CPV – Tree 2.0 is in test period.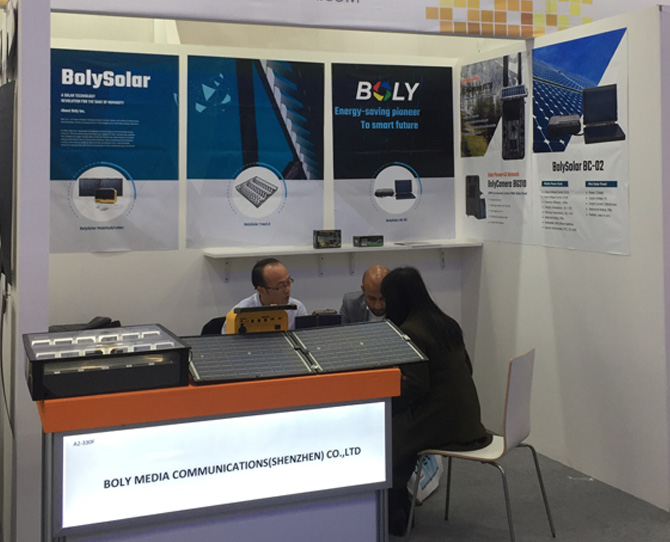 Folder is a offline power solution for home use and outdoors power supply and will be available in short time. It has many advantages.
1. Small size solar panel, light weight, portable design
2. Metal backpack cools down quickly so to maintain the high efficiency of power cells
3. Work with mobility, very convenient for outdoors emergency use
4. Easy to replace pointed head18650 batteries
5. Full charged batteries can be taken out for other use
6. Charges up to six devices by one time
7. Offline power solution for outdoor and indoor use
To get more details, welcome to visit our Booth # A2. 330F.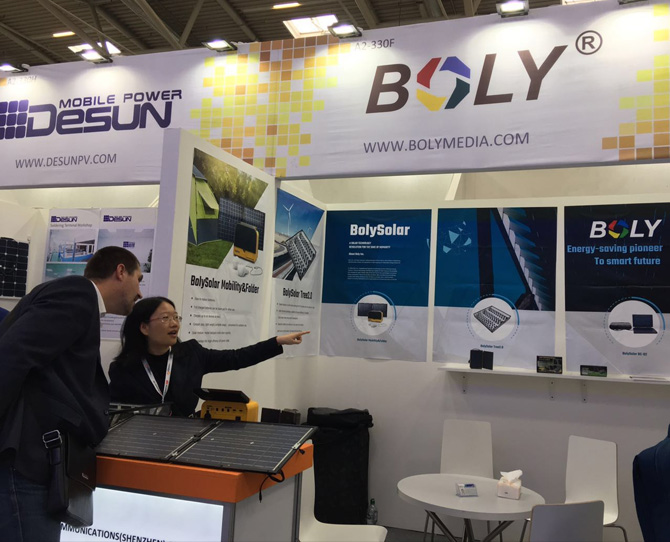 About Boly Inc.
Bolymedia Holdings Co. Ltd. was established in 2002. The company has three subsidiary companies in California, Shenzhen and Hong Kong and has filed over 90 patents covering broad areas of Imaging and Clean Tech. The company has two business divisions, Imaging & Renewable Energy. Its mission is for the world to introduce efficient solar energy systems that solves the problem of global warming and removes the burdens of today''s energy struggles. For more information, please visit http://www.bolymedia.com
Contact:
Daniel Guo
Director of Marketing
Bolymedia Holdings Co. Ltd.
dengliang_guo@bolymedia.com
+86-755-2685 4933