Munich, Germany, June 20 – 22, 2018 ----Boly Inc., a global high-tech company headquartered in Silicon Valley, is excited to announce the Combo 2.0 at Intersolar Europe 2018 which will be taking place at the Messe Munchen International. Combo 2.0 will be on display along with their other solar solutions - Enhancer 1.2, Mobility and Tripler 2.0 in booth # A1. 630N. Combo 2.0 combines advantages of Enhancer and Tripler to get a higher peak density. It can be used in power plants and street lights. Combo 2.0 takes full use of Boly's concentrated Fresnel Lens technology, increasing the usage of sunlight by 4 times, thus lessens the amount of PV cells needed for the same electrical output by 75%. Compared to standard PV modules, BolySolar CPV modules are cost-effective and are designed with safety in mind for the following reasons.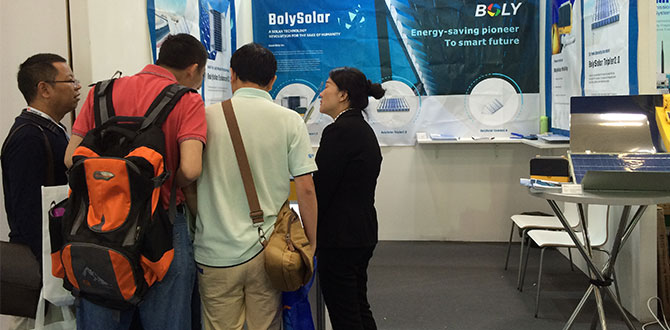 1. BolySolar modules use half or even 1/3 standard PV modules to get the same power output of the same square PV panels. Because of their special design, the weight of the whole module is light, which costs less to ship.
2. With their lightweight design, BolySolar modules can be easily transported and installed.
3. Since BolySolar modules use less PV cells to get same power output, their cost is lower than standard PV modules.
The price for BolySolar modules is $0.38 per watt, depending on desired volume.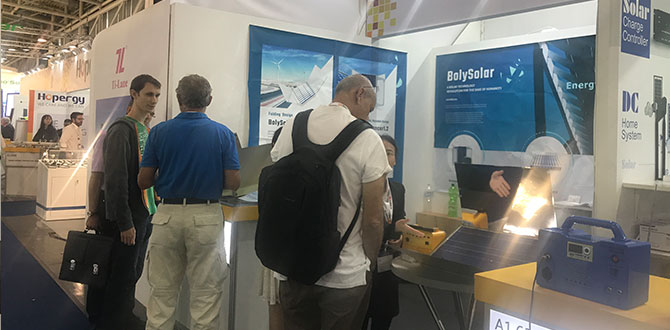 About Boly Inc.
Bolymedia Holdings Co. Ltd. was established in 2002. The company has three subsidiary companies in California, Shenzhen and Hong Kong and has filed over 90 patents covering broad areas of Imaging and Clean Tech. The company has two business divisions, Imaging & Renewable Energy. Its mission is for the world to introduce efficient solar energy systems that solves the problem of global warming and removes the burdens of today's energy struggles. For more information, please visit http://bolymedia.com/.
Contact:
Daniel Guo
Director of Marketing
Bolymedia Holdings Co. Ltd.
+86-755-2685 4933