Come visit us at our booth (A1. 410A) in Messe München Germany between May 31st to June 2nd.
Our booth will display the most cost-effective PV modules in the world.
We received an unbelievable amount of interest at SNEC PV Power Expo in Shanghai last month about our company's technology and current solar projects. Be sure to stop by our booth while you are at Intersolar to see what the future holds for the solar industry.
Our new CPV (concentrated PV modules) BolySolar Tripler and BolySolar Enhancer will be on display at our booth. With these products, we are able to offer new solar solutions to new and existing solar system designs and installations.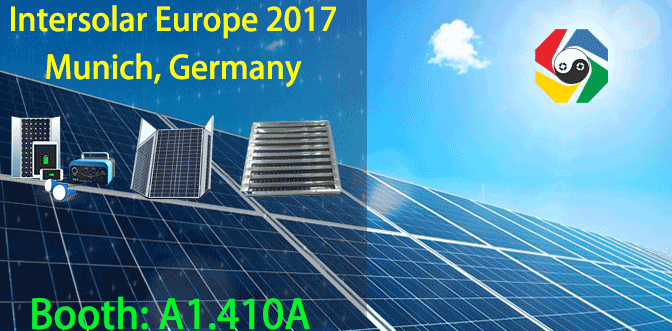 The BolySolar Tripler is a concentrated solar power module that combines Fresnel lenses and mirrors into a trapezoid-shaped concentrator. This design concentrates light onto a PV solution with 1/3 the amount of cells. The concentrated light compensates for the reduced amount of cells, producing higher wattage outputs.
Due to the increase of requests for samples from previous trade show attendees and current customers, we are increasing our efforts to complete the final stages of our current solar energy solutions. Samples are expected to be available in the third quarter of 2017.
Come visit us at our booth (A1. 410A) to experience our products on display and for additional information about our upcoming solar products.
Boly Media is a designer and manufacturer focused on the imaging and renewable energy industries. We were founded in 2000 and are headquartered in Silicon Valley, California. We also have a manufacturing facility in Shenzhen, China.